The average age of a sex slave in America is 13 years old.
Yep, you read that correctly. "Slavery," "America," and "13 years old" all in one sentence.
Start a 40 Days discipleship Journey with Jesus - One on One!
Click Get Started for Details...
When we think about a sex slave, mo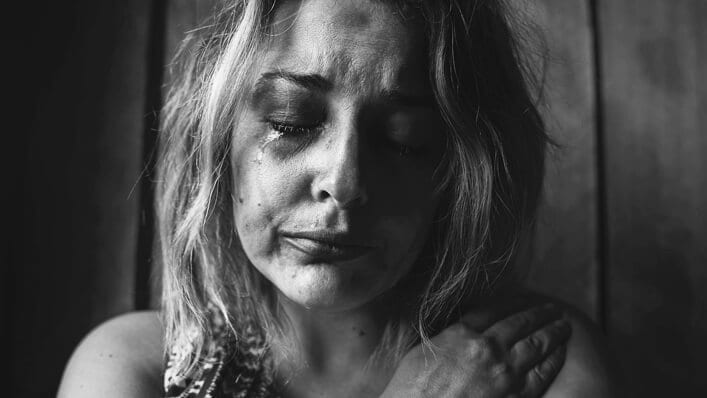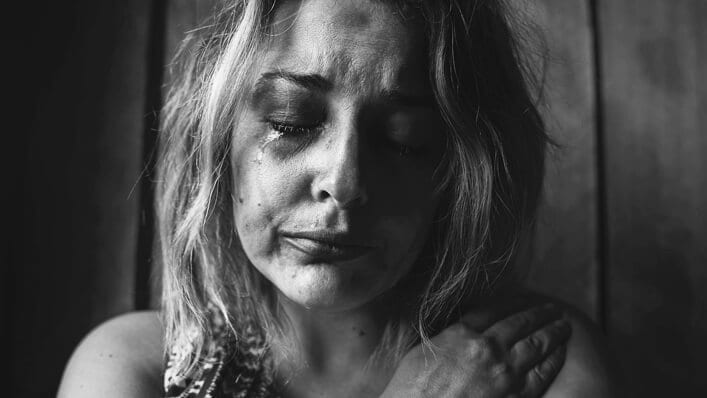 st of us probably have this very sensationalized Hollywood perception of what that phrase actually means.
We think of Liam Neeson moving heaven and earth to rescue his daughter in Taken, or Mariska Hargitay helping a victim on Law and Order SVU. Perhaps you visualize dirty, ragged girls, chained to beds, or even foreign children in a faraway land.
Prayer Request
Click Get Started for Details...
But sex trafficking is happening HERE. At home. In our towns, and our neighborhoods.
It is estimated that there are as many as 30 million sex slaves in the world today who are victims of human trafficking and sexual exploitation. Eighty percent of which are women and half are children.
Click Get Started for God's Eagle Ministries Christian Hassle Free Shopping Experience
Everything you need for life and godliness - all in one place!
The Global Slavery Index estimates that there 57,700 sex slaves living IN AMERICA.
Those who have survived often share their story in hopes of preventing others from becoming vulnerable, but more importantly, to shed light on the hidden modern-day slavery that is happening right under our noses.
Partnership Opportunities
Click Get Started for Details...
10 Sex Slaves Tell Their Story of Breaking Free from Human Trafficking.
1. These Middle Schoolers who were Sex Trafficked on Backpage.com
A 2017 documentary titled, "I Am Jane Doe," chronicles the battle of several American mothers fighting on behalf of their middle-school-aged daughters, who are victims of sex trafficking on Backpage.com.
Backpage.com is the second largest classified-ad listing service on the Internet in the United States (behind Craigslist). For years, the adult classifieds section of the website has been used to buy and sell victims of human trafficking.
Are you interested in Volunteering? Check areas of need
Click Get Started for Details...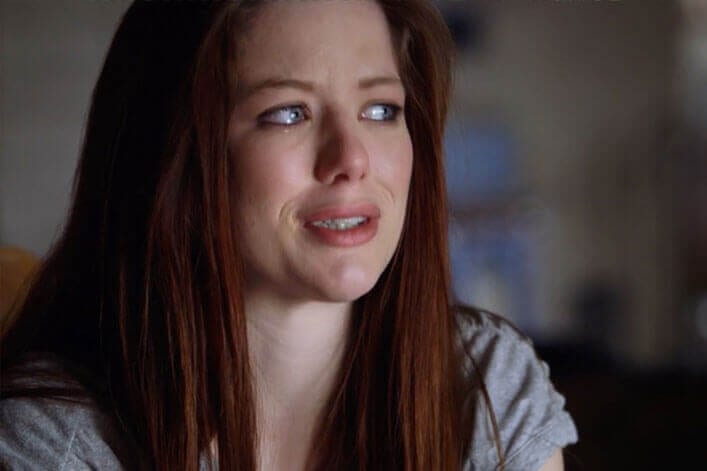 "We need someone to give us a fighting chance," one human trafficking victim says through a stream of tears.
The film follows several survivors through legal battles against Backpage and the political movement that ensued over their rescue.
2. This 15-year-old who was abducted with her cousin while getting Frostys at Wendy's
U.S. Highways and Interstates are full of traveler from near and far. Some commuting to work, some to other states, and some are 18-wheelers carrying something so much more valuable and vulnerable than cargo — sex slaves, who are dying to break free.
This 15-year-old from Toledo, Ohio was one of them. While heading to Wendy's to get Frostys with her 14-year-old cousin, the young girls were snatched by a man in a Lincoln.
"I didn't want to end up dead. I didn't want her dead and it be my fault. It's like they had us wrapped, completely controlled to where we were brainwashed."
The girls were forced to "work the truck stop," until one day when one God-sent trucker made a life-changing phone call.
It led to the formation of an entire advocate organization called Truckers Against Trafficking.
3. This teen who was trafficked for three years by her own FATHER
Rebekah's story is the one that makes you say, "WHAT?! That happened HERE?! IN AMERICA?!"
At 15 years old, her father took her on a drive.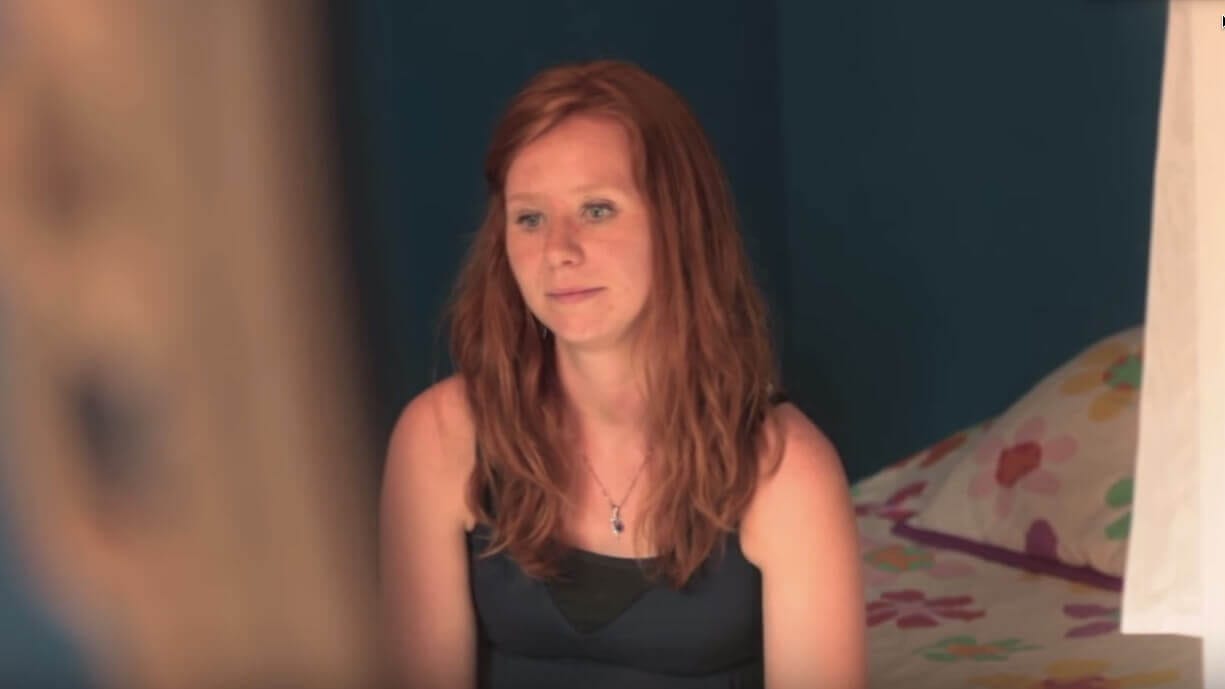 "We showed up at one of his friends' house and they had me go into the other room and I happened to see…they were giving my dad money for me. I didn't know exactly what was going to happen and that's when they all turned on me. My dad held me down and they all raped me. That was the first time I guess that my dad trafficked me."
It went on for three years. Coerced by her father and sold for sex, Rebekah had nowhere to turn.
Thanks to an intuitive high school basketball coach though, and her intentional relationship-building, Rebekah was able to escape.
4. This Survivor who escaped sex trafficking not once, but TWICE!
Jessa grew up in a "normal" Canadian suburb, with normal people and normal life. But Jessa was not born into a normal family.
From the time she was little, she was used as a sex slave on a regular basis. As a child, she was forced to pose for pornography. As she grew up, posing turned into performing, and Jessa was no longer appearing to do sexual acts in front of a camera, she was being raped on camera.
"I was trafficked domestically in Canada, just as I was often taken to the USA and other international countries for the sole purpose of being trafficked."
Like many of these survivors, escape came in the form of one do-gooder, who knew the signs of human trafficking and risked their lives to help those who were unable to help themselves.
Unfortunately for Jessa though, the first do-gooder was a decoy trafficker.
"She told me that she wanted to be my mom and that she has a lot of houses of girls like me and that she wanted to take care of me," said Jessa.
She escaped sex slavery not once, but TWICE, and her story will change the way you look at modern-day slavery.
5. This teen who was saved by a flight attendant's quick-thinking.
After getting on a plane with an older, well-dressed man before the 2016 Super Bowl, this sex slave was rescued by a hero flight attendant who was able to recognize the signs of human trafficking.
Shelia Fedrick noticed a teen with greasy blond hair on a flight from Seattle to San Francisco. She said she instinctively felt something was "off." Acting on her gut feeling, Fredrick communicated with the girl the only way she could think of.
"I left a note in one of the bathrooms," Fedrick said. "She wrote back on the note and said, 'I need help.'"
The flight attendant notified the pilots of the situation, and police were waiting at the terminal when the plane landed.
6. This mom who escaped slavery after 14 years thanks to a beating from her pimp
Shirley was just 15 years old when she met her first pimp. Having run away with the hope of finding a comfort and love she'd never had before, she instead wound up in a 14-year fight for her life as a sex slave.
"I found myself trapped, afraid to get out, and scared for my life."
In 2013 though, Shirley found her saving grace in an unlikely way. Pregnant with her daughter, a pimp beat her so terribly that she went into labor.
It was her nurse at the hospital who was able to spot the signs of human trafficking and offer Shirley the help she needed to escape.
Today, Shirley has been reunited with all three of her daughters, and she's living free for the first time since that fateful day at 15 when she ran away.
7. This Oregon mother who was lured in by love
Rebecca's story of love, betrayal, survival, and advocacy is literally the heartbeat behind the movement to end human trafficking.
After unexpectedly getting pregnant at 17, Rebecca un-enrolled in college courses to take care of her new baby girl. It was around that same time when she met her real-life Prince Charming
The Oregon native dated and fell in love with the man who would later become her abuser.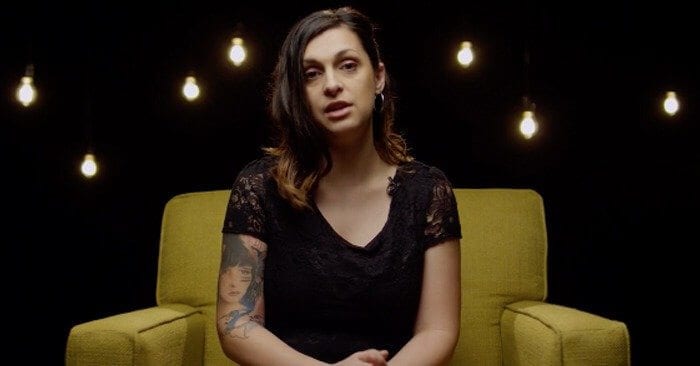 He moved Rebecca and her daughter to Las Vegas where he could support their small little "family." But it was only a matter of hours before Rebecca was forced to "pay back" what her abuser had done for her by selling her body.
"When you have a trafficker that's waiting at home with your child, that says, 'If you don't bring home $1500, you're going to find your daughter out on the corner,' I think I was probably more frightened to go home," Rebecca explains the horror she lived.
8. This woman who found freedom through "Survivor's Ink"
Many of the women and young girls who are forced into the sex trade industry are "branded."
Their pimps often mark their territory with a very specific tattoo: often their initials, and a crown.
Jennifer spent more than five years as a sex slave after an abusive childhood led to her being raped at 12 years old. Not long after, she was forced into prostitution where she was sexually and physically abused, became addicted to drugs, and was sold on street corners in her hometown of Columbus, Ohio.
Through a literal God moment in what she believed to be the final moments of her life, Jennifer was able to escape. Still, she wore the memories and trauma of her life as a sex slave on the skin of her neck. Permanently branded by the men who abused her.
Physically free, but emotionally chained.
Jennifer was able to save up enough money to get a new tattoo of her choice that would cover one of her four unwanted pimp tattoos. Through it, she found TRUE freedom.
9. This survivor who became a sex slave at 11 years old.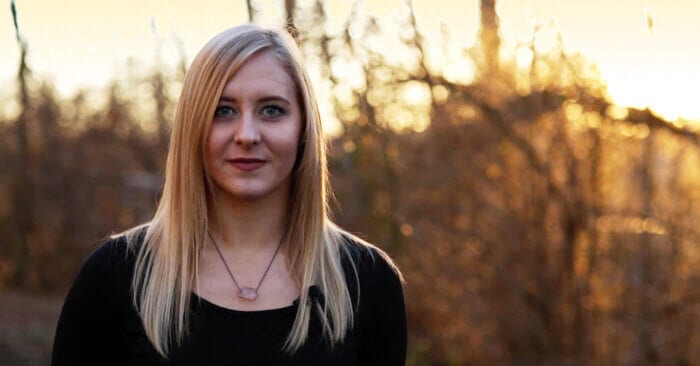 Lexie Smith was first trafficked and sold when she was just 11 years old.
While she doesn't share the details of how she escaped, Lexie has found freedom and power in something much more important: Survival.
In the years since she's escaped, Lexie has worked closely with the Rebecca Bender Initiative to recover from the years of abuse she suffered. As part of her healing process, Lexie made a video in which she reads a letter to the men who trafficked her.
It's an inspiring three minutes of bravery, courage, and an ode to freedom.
10. This survivor who lives and breathes the term "stranger danger."
Alicia Kozakiewicz was just 13 years old when she was groomed online by a man who posed as a peer.
A shy young girl, Alicia had found her voice by connecting with others online. Mutual friends led to more mutual friends, which ultimately led to her engaging with the man who would later abduct her.
Alicia was taken from her home in Pittsburg, Pennsylvania, and brought to the home of 38-year-old Scott Tyree in Herndon, Virginia. She was held captive, chained, beaten, shackled and raped in Tyree's basement. He broadcasted the acts online via live stream for others to witness.
Having been reported as a missing person, Alicia was recognized by a whistleblower in Florida, whose anonymous tip resulted in a miraculous FBI raid that saved her life.
Today, Alicia is a survivor of sex trafficking, and an advocate for Internet safety through her organization, "The Alicia Project," which aims to educate students, parents, teachers, law enforcement, governmental and social agencies about the many ways to protect yourself online.
We may not be able to see it, but modern-day slavery is all around us. We have a tendency to put up blinders, and believe that it's only happening where we can see it — in third world countries across the globe. But it's happening in our backyards, across the street, at our favorite sporting events and across our nation.
About Author