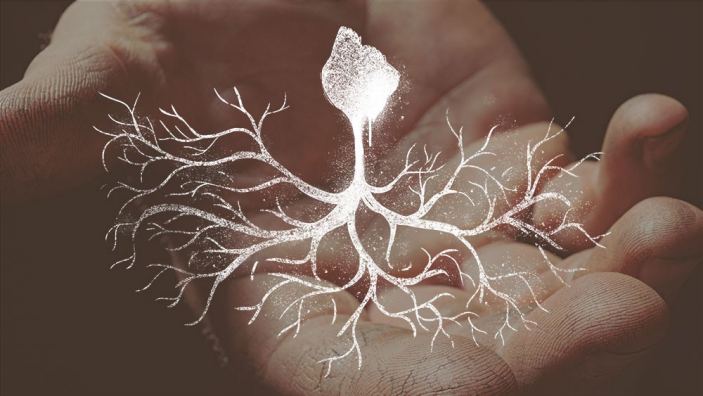 New Growth Series
New Growth Series
What do I do with Sin?
How Can I Get to Know God Better?
Who is the Holy Spirit?
Does This Change the Way I Relate to Others?
What is God's Plan for My Life?
How Do I Tell Others About Jesus?
Is God in My Life Right Now?
How do I know that I have really begun a relationship with God?
Did it rely on my effort to be good? Or what I said in my prayer? Or how I feel now?
Actually it's none of the above.
You have a relationship with God because He offered it to you. You simply responded to Him in faith.
The key to feeling confident in your relationship with God is keeping the emphasis on what He did, rather than what you will or won't do in the future.
"By grace you have been saved through faith. And this is not your own doing; it is the gift of God, not a result of works so that no one may boast." Ephesians 2:8-9
What does this verse from the Bible mean?
"By grace" means God's undeserved kindness toward us.
"Saved" means being brought out of eternal separation from God and into eternal relationship with Him.
"Through faith" means placing our trust in Jesus Christ alone to forgive our sins.
Did you place your faith (trust) in Jesus Christ alone to make you right with God?
Did you receive his gift of forgiveness?
If you've said yes to those two questions, then welcome to God's family.
So what now?
Many things happened when you made a decision to believe in Jesus Christ and received His gift of forgiveness. The Bible says that you have a new identity as a child of God. This means that things inside you have changed and will continue to change as you follow Him.
The Christian faith was not designed as a solo endeavor. God designed us to depend on Him and rely on one another. Who has God placed in your life that you can talk to about your questions and the challenges you'll face in following Jesus?
Pray
Jesus, thank you for your gift of forgiveness and for my new relationship with you. I trust you. Please help me to know you better and grow in my faith. Amen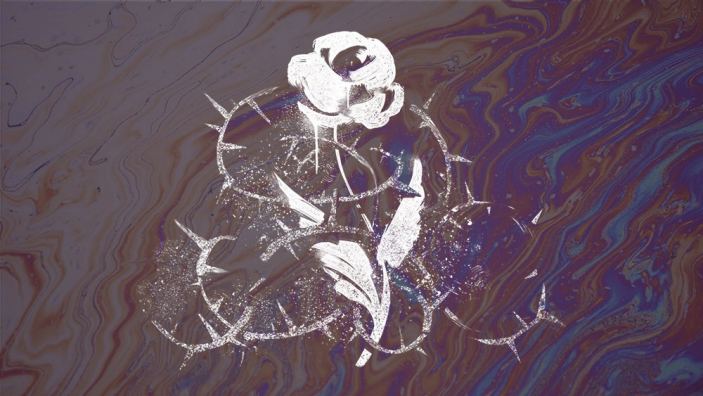 What do I do with Sin?
Remember that our relationship with God is secure because of what Christ did for us, and not what we will do for God. Through Jesus Christ we are forgiven and accepted by God.
We have security in our relationship with God. He wants us to walk closely with Him. He wants us to communicate with Him each day. This is called fellowship.
Sin is the biggest threat to our fellowship with God. A simple definition of sin is doing whatever we want instead of what God wants, both in actions and attitudes.
When you say or do something to hurt a family member, it does not change the way that you are related to each other. But it will potentially damage how you relate to each other if you don't address the issue quickly and honestly. In the same way, when we choose to sin, our position as God's child is not affected, but our fellowship is interrupted.
Each of us sin. As long as we live in this world, we will struggle with temptation and sin. Learning to deal with our sin on a day-to-day basis helps us experience closeness with God.
It's crucial to understand the difference between shame and guilt. Shame is having a negative view of who we are. God does not want his children to live in shame. He promises that "everyone who believes in him will not be put to shame" (Romans 10:11). In contrast, guilt is something God uses to prick one's conscience. Guilt convicts us of the need to change a pattern of thought or behavior that is inconsistent with being a Christian.
What does this look like in my life?
So when we know we have sinned, what should we do? The Bible tells us to be honest with God about what we've done (confession) and ask Him to help us change direction (repentance).
"If we confess our sins, he is faithful and just to forgive us our sins and to cleanse us from all unrighteousness." 1 John 1:9
Agree with God that you have sinned.
Thank God for the forgiveness He has already promised you.
Ask God to change your attitudes and actions in the future.
Another way to practice this is called spiritual breathing. Breathe out the sin, breathe in the forgiveness and cleansing that Christ made possible.
Read Psalm 32:5, Psalm 103:12, and Isaiah 53:5-6.
What do these passages say about guilt and forgiveness?
How would your life be affected by applying these truths?
Pray
Jesus, thank you that you died on a cross so that my sins could be forgiven, and so I could have fellowship with God. Please make me aware of the times when I choose to go my own way rather than following you. Help me to trust in your forgiveness and please continue transforming my thoughts and my actions to make me more like you. Amen.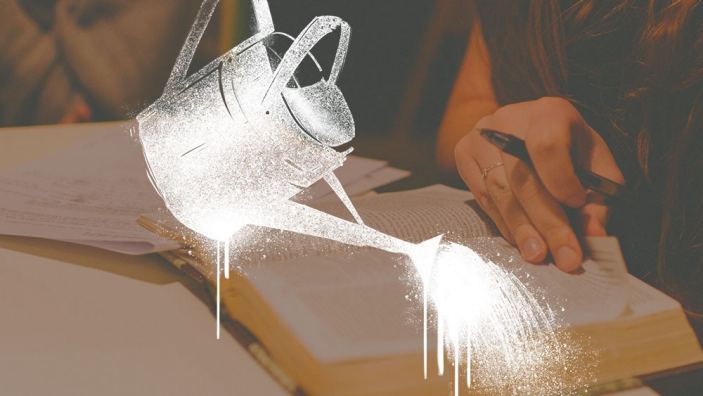 How Can I Get to Know God Better?
Many people think about God in terms of religion and following a set of rules. Yet it is different with Jesus. His priority is for us to know how much He loves us.
"This is love: not that we loved God, but that he loved us and sent his Son as an atoning sacrifice for our sins." I John 4:10
Jesus' death on the cross demonstrates the depth of His love for us and His love for us is the foundation of our ability to love Him and love others.
Any strong relationship involves talking and listening. Building our relationship with God involves listening to Him through the Bible and relating to Him through prayer.
1. Read the Bible
Reading the Bible enables you to get to know God and His plan for your life. The more you know Him, the easier it is to trust Him.
God is always communicating with us and one of the ways He does this is through the Bible. The Bible is not like any other book. It is the inspired word of God.
"Your words were found, and I ate them, and your words became to me a joy and the delight of my heart, for I am called by your name, O Lord, God of hosts." Jeremiah 15:16
2. Talk with God
Prayer is simply talking with and listening to God. God invites us to tell him how we feel, what we think and what we desire. He invites us to ask Him what He might want for us.
"Rejoice always, pray without ceasing, give thanks in all circumstances; for this is the will of God for you in Christ Jesus." 1 Thessalonians 5:16-18
What do you think it means to pray without ceasing?
It doesn't mean that we would never spend time doing anything else. Rather, we can be mindful of God's presence as we go about our daily life, having continual "conversation" with Him, asking Him to help us understand His love and how He would like us to live.
How do I live this out?
The Bible is made up of 66 separate books written by God's people. Start with the book entitled "Mark." Read a few paragraphs a day and answer these questions:
What does this say about God?
What does this reveal about people?
What can I apply to my life?
Take five minutes and talk to God about anything you'd like. Ask him specifically to reveal His love for you. As you think about God during the day, inwardly acknowledge His presence in your life.
Pray
God, thank you for loving me enough to want to have a relationship with me. Thank you for "speaking" to me through the Bible. Help me to understand more about your love and plan for me as I read it. Thanks for giving me permission to talk to you too. Remind me of your presence throughout my day.  Help me to love what you love. Amen.
Who is the Holy Spirit?
What happens when you turn on a lamp that is not plugged in? Nothing. The Christian life is impossible for us to live unless we stay connected to God's power source, the Holy Spirit.
"But you will receive power when the Holy Spirit has come on you, and you will be My witnesses …" Acts 1:8
The Bible speaks of God as being one God who exists in three Persons: God the Father, God the Son (Jesus), and God the Holy Spirit. Jesus promised to send us the Holy Spirit to lead us to truth, to comfort us, and to help us live a life that pleases God.
The Holy Spirit is the One who raised Jesus from the dead, and also enabled us to be reborn spiritually. When we believed in Jesus, the Holy Spirit came to live within us, but He never dominates us or controls us against our will.
We have the opportunity to depend on God the Holy Spirit moment-by-moment to live and work through us. When we disobey God or reject His help, the Holy Spirit does not leave us.
God allows us to try to live life in our own strength. When we fail, it motivates us to turn back to Him for help.
"Do not get drunk with wine, for that is dissipation but keep on being filled with the Holy Spirit."  Ephesians 5:18
Just as too much wine influences our actions negatively, being consistently filled with the Holy Spirit changes our actions positively. Galatians 5:22-23 describes the fruit (or the result) of the Holy Spirit working through us as "love, joy, peace, patience, kindness, goodness, faithfulness, gentleness, and self-control." These are in stark contrast to the deeds of the flesh found in Galatians 5:19-21. Galatians 5:16 says, "If you walk by the Spirit, you will not carry out the desires of the flesh."
How do I walk by the Spirit? 
We must desire to be filled. He does not take control by force.
We turn away from our selfishness and self-dependence and admit to (confess) any specific sins that He reveals to us.
We choose to submit to Him, allowing and asking Him to fill us, drawing on His power instead of our strength. God promises us that "if we ask anything according to His will, He hears us" and gives us what we ask for (I John 5:14-15)
We trust that, as we've removed the obstacles and asked Him to fill us, He is doing so, and then claim and expect the fruit to show up in our lives.
for more on the Holy Spirit.
Pray
God, thank you that I was never expected to live this new life on my own. Thank You for giving me Your Holy Spirit to help me, strengthen me, comfort me, and lead me deeper into your truths. Show me any specific sins (wrong attitudes or actions) that I need to admit to you that  prevent your Holy Spirit from working fully in and through my life. Because I need your help and power, I freely give you control of my life. Fill me with Your Holy Spirit. Produce Jesus' character qualities in me. Thank you for hearing and answering these prayers.
In Jesus' name, Amen.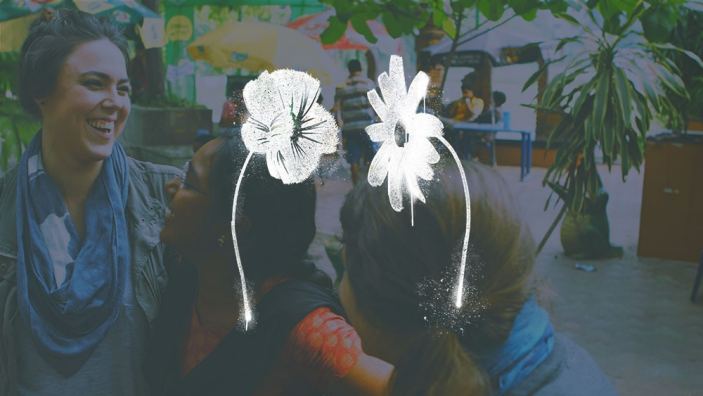 Does This Change the Way I Relate to Others?
Jesus was asked which of God's commandments was the most important. "Jesus replied, 'Love the Lord your God with all your heart and with all your soul and with all your mind. This is the great and first commandment. And a second is like it: You shall love your neighbor as yourself.'" Matthew 22:37-39
When we experience God's unconditional love for us, love that we have received as a gift and not through our own efforts, we have a model for how we are to love others. God's love for us should affect the way we love others – both those who know Christ and those who do not.
Loving other believers
When you believed in Jesus Christ, you became a child of God. This means that you became a part of God's family. Another way that the Bible refers to this is the body of Christ or the church.
God intends for us to love and care for one another in much the same way as that of a loving family. We are to help each other grow in our understanding of God and what it means to follow Him. When we do this, God's love is on display for others to see.
"A new commandment I give to you, that you love one another: just as I have loved you, you also are to love one another. By this all people will know that you are my disciples, if you have love for one another." John 13:34-35
God has placed you in his family to give as well as to receive. You have a role to play.
"And, let us consider how to stir up one another to love and good works, not neglecting to meet together, as is the habit of some, but encouraging one another…" Hebrews 10:24-25
Where can you find a community of people who will encourage you as you develop your relationship with God?
Loving those who don't yet believe
God wants other people to have a relationship with Him, too. He loves them! One of the ways this happens is by Him being seen and known through our words and actions. We are His ambassadors. When we choose to love, people see what God is like, and it can make them hungry to know Him.
Through the power of the Holy Spirit, God wants to extend His love for others through us. This may be through kind words, acts of service, sharing the good news of how to know Jesus, standing up for justice, forgiving others who have wronged you, giving generously and many more ways.
How can you extend God's love to someone today?
Pray
Jesus, thank you for forgiving my sins and placing me in God's family. I admit that I need others to help me to grow in my faith. Lead me to people who love you and can help me to understand more about who you are and what you have planned for me. Help me to give and receive as part of your family. Be on display through my words and actions so that others might come to know you. Amen.
What is God's Plan for My Life?
"And I am certain that God, who began the good work within you, will continue his work until it is finally finished on the day when Christ Jesus returns." Philippians 1:6
Part of God's plan for your life is to make your heart more like His. This change happens through a growth process called sanctification. Through His Holy Spirit, He changes you from the inside out.
He Wants You To Grow
As your heart becomes more like His, you become more like Him in the ways that you live and love others. And this helps the world know Him better.
It also helps you lead a more satisfying and fulfilling life. A life connected with God's purposes is a full and meaningful life.
"I came that they may have life and have it abundantly." John 10:10
This does not mean that life will always be easy. Part of sanctification involves experiencing things that don't make sense to us, such as suffering and having things not go our way. When that happens, we need to remember that God has not abandoned us, but is lovingly showing us what is in our hearts and how to trust Him. Hard things help us grow a persevering faith. (Romans 5:1-5)
He Wants You To Go
Before Jesus left earth to return to Heaven, He had these words to say, "All authority in heaven and on earth has been given to me. Go therefore and make disciples of all nations, baptizing them in the name of the Father and of the Son and of the Holy Spirit, teaching them to observe all that I have commanded you. And behold, I am with you always, even to the end of the age." Matthew 28:18-20
Jesus was sending out His disciples to go and make disciples of all nations. This is called the Great Commission.
What does this mean for me?
God wants you to be His disciple. This means He wants you to follow Him by getting to know Him and walking in His ways.
God wants to use you to help others come to know Him and be His disciples.
This is living the life of purpose that you were created for – to know God and make Him known. It starts by receiving His love and then allowing God to overflow His love to others through you. Living for God is not meant to be reduced to duty and rules. It is a life overflowing with worship and response to who God is and what He has done for you.
Your life of faith will not look like everyone else's. There will be common elements but God will lead you on a path based on your unique design. His path will be for your good and His glory.
Pray
Thank you Father for giving me the opportunity to know you. Help me to understand how to live for you and how to be your disciple. Give me a hunger to know and follow you all the days of my life. Use me to make disciples and to show the world what you are like. Amen.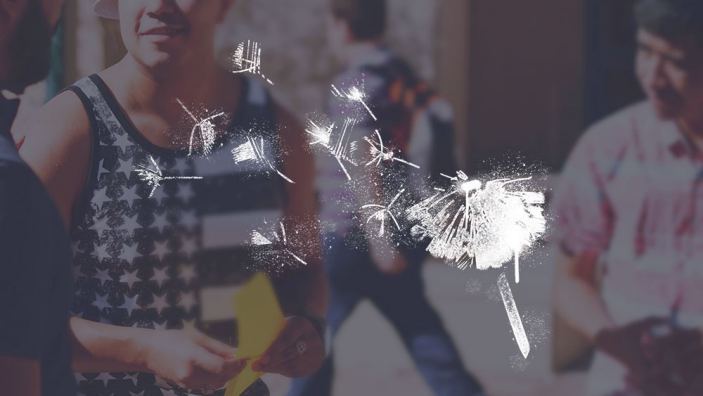 How Do I Tell Others About Jesus?
Wherever you live, work, and build relationships, you can be part of introducing others to God.
"And Jesus said to them, 'Follow me and I will make you fishers of men.'" Matthew 4:19
You recently began a relationship with God because someone made it possible for you to hear the life changing message of Jesus Christ. This message is called the gospel, which means "good news."
You can also have the privilege of introducing others to the God you know personally.
Read Acts 1:8
What does a witness do?
What does it mean to be a witness for Jesus?
Jesus invites us to be part of helping others to know Him. He gives us all the resources we need through His Holy Spirit living within us to share His love and forgiveness with them.
How do I live this out?
Evangelism is a word we use to describe talking to others about Jesus. It literally means "to bring good news." Success in evangelism involves three elements:
Taking the initiative to begin spiritual conversations with others.
Trusting that the Holy Spirit will empower and guide us in those conversations.
Leaving the results up to God.
It is important to remember that it is the Holy Spirit who helps a person see their need for Jesus. Our part is to love them, pray for them and initiate spiritual conversations. This may start with a simple question such as "Have you ever heard how you can know God personally?" or even "Can you share with me what you believe about God?"
Each time you share about God's love, you are planting a seed. You may get to share the whole gospel message or just a part. Either way, it is God who causes the growth.
Is there someone in your life with whom you can share this good news?
This is only the beginning of what it means to know and follow God. May you grow in the grace and knowledge of our Lord Jesus Christ!
Pray
Jesus, thank you for giving me the opportunity to hear about you and make the decision to follow you. Thank you for inviting me to be part of helping others to know you. Please give me faith to believe that you will lead me to the people with whom you want me to share the good news. Give me the words I need to tell them about you. In your name I pray, amen.
Total Page Visits: 948 - Today Page Visits: 1